Shooting Sports & Training Centers of Texas
Offers a Number of Classes & Instruction
Basic Handgun Training Course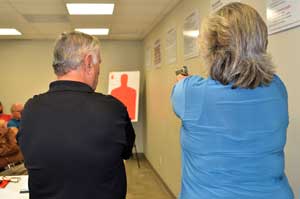 Our course teaches the basic knowledge and skills required to safely operate a handgun. You will learn the proper technique for handling your firearm, the importance of site alignment, and how to load your firearm. The course includes traditional classroom instruction, as well as time for shooting your firearm. The course is a minimum two hour program, with most students needing 3 to 4 hours to become proficient with the basics of shooting a firearm. Private lessons and group sessions are available.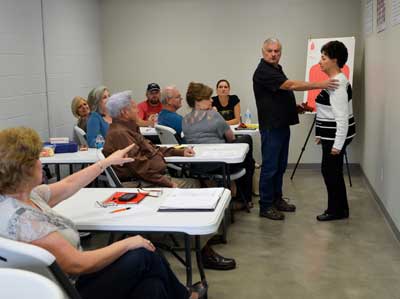 Concealed Handgun License Course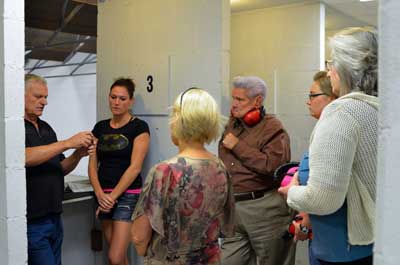 Texas Department of Public Saftey (DPS) administers the Concealed Handgun Licensing (CHL) Program under the authority of the Texas Government Code Chapter 411, Subchapter H. Our instructors are DPS trained, approved, and licensed by DPS. Upon completing and passing both the classroom examination and firing range qualification requirements, this course will enable you to qualify for your Texas Concealed Handgun License.
Please Note: The Texas CHL program is not designed to teach someone how to shoot, nor is it designed to refresh one's skills whom have not fired a firearm in a long time. If you are not familiar with a firearm or have not fired a weapon in long time, we highly recommend that you take advantage of our Basic Handgun Training course.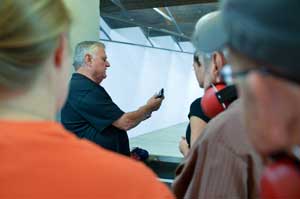 Advanced Handgun Tactics Training Courses
We offer several advanced and tactical firearm training courses. Please contact us for details and your specific needs.
Shooting Sports & Training Center Instructor Qualifications
Shooting Sports and Training Center instructors are licensed by the Texas Department of Safety (DPS), and Certified by the National Rifle Association (NRA).
Questions?
We offer group classes and individual training programs tailored to your specific needs. If you have any questions about our firearm training programs please feel free to contact us by phone at (281) 468-5717 or by email at info@shootingsportstx.com.